I've been in love with and playing the theremin for almost ten years. I spent a lot of that time learning about the instrument, it's history and the different companies, from R.C.A. in the thirties, to Moog in the sixties, that build and sell theremins. People often ask me what's a good theremin to start with? Here's my guide to help you make that decision!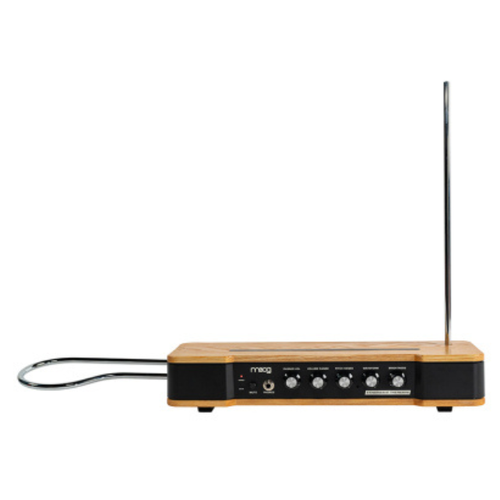 moog etherwave standard
The Etherwave standard is the best general theremin available. It's simple and portable and has a five octave range. It can be tuned and has a classic Moog filter built in. It's housed in a hardwood cabinet and finished with a custom Moog stain. The pitch and volume antennae are detachable and made of ⅜" nickel-plated brass tube. This is the best all round theremin on the market and suited for seasoned players and beginners.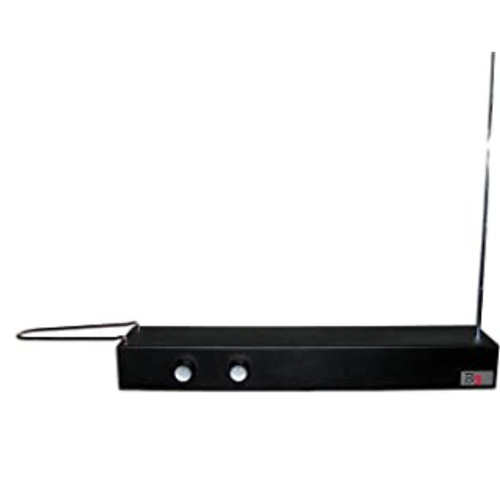 burn's b3

Dan Burns out of Conyers Georgia has been making theremins for over then years. There are many models to choose from starting with the Zep Theremin, (a tip of the hat to Jimmy Page who used the theremin as more of an effect than as a melodic instrument) up to the B-3 Pro Theremin which is housed in a cherry wood or walnut enclosure. The B-3 Deluxe is the model I'm familiar with and it's a great beginners Theremin. The black wood body is 18" long, which makes it quite playable. It claims to have a 5 octave range but I was only able to get 3 out of mine. It has a pitch and volume knob but no filter. The sound is classic theremin. For around $200, the deluxe model (pictured here) is a pretty good theremin if you want to dip your toes into the ethereal waters!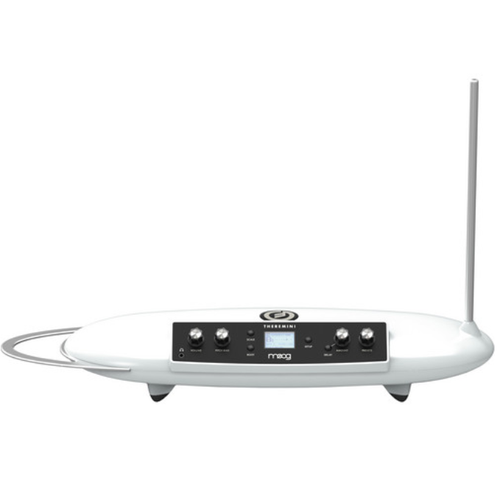 Moog theremini

The Theremini is an interesting instrument. It's housed in a cool white plastic space ship shaped body with built in volume antennae. The pitch antennae is detachable and can be stored in a nifty compartment in the theremin's belly. The Theremini is not a true theremin. It's sounds are produced digitally and the circuitry is based on Moog's Animoog digital synthesizer. The plus side is it has a whole bunch of neat preset sounds and one that sounds like close to a real theremin. You can also play it like a real theremin or you can put training wheels on it and use the built in autotune to help you hit the right notes.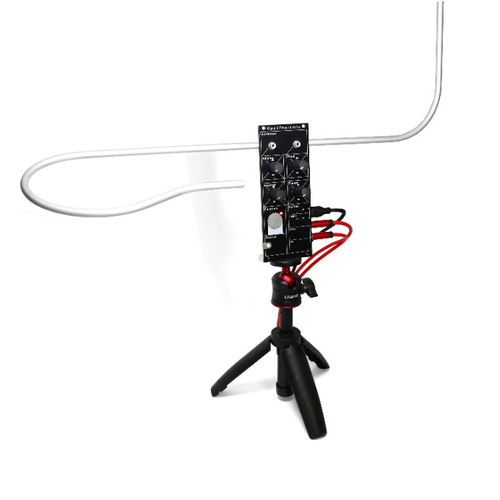 Open Theremin V4
open source theremin

Designed by Urs Gaundenz an electronics engineer out of Switzerland,the Open theremin is built around an Arduino board and uses open source software to power its sound engine. This is a great theremin. It comes in semi kit form and is easy to put together. It boasts 8 pre programmed sounds and has a really nice range. The CV outputs for the pitch and volume antennae are a great feature especially for those who are into modular synthesis and are looking for interesting ways to control their synths. It has an ⅛" output jack and gets it's power from a USB-C port so you can use a computer or smartphone charger.